You studied industrial design in Delft and earned a PhD in Design Innovation at TU/e. Then you worked at Philips Design for half of your life. What makes designers indispensable for a multinational like this?
"To innovate, you need to look at the bigger picture, and that's where designers excel. They are trained to ask questions rather than simply dive into the brief. They engage with end-users and various stakeholders to understand how a company can make a substantial contribution. This process leads to an idea, a plan, and a prototype to test assumptions. The prototype is, metaphorically speaking, made of paper—simple enough for easy adjustments. Then, it's back to the drawing board to validate a new prototype. This iterative process continues until you strike the right chord."
That seems cumbersome. Wouldn't launching a good idea into the world quickly be better?
"Indeed, many companies invest in developing impressive products and complex technology, only to check if there's demand afterward. This approach results in a solution searching for a problem. Moreover, there's a limit to how much you can innovate a product itself nowadays. The real value lies in understanding the entire chain."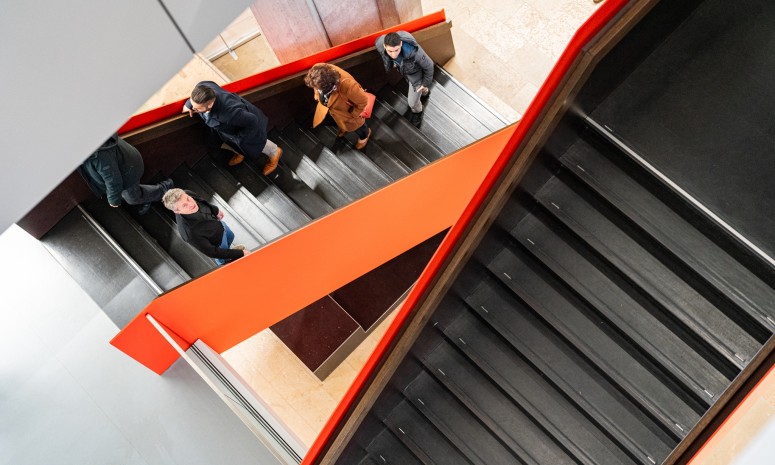 ''Ontwerpers zijn heel goed in staat om dat volledige zorgpad in kaart te brengen en te visualiseren. Daarin zitten de echte innovatiemogelijkheden.''
Can you provide an example of that?
"Take Philips' MRI scanner, for instance. You can fine-tune the device or make the magnet stronger, but there's a limit. What if you examine the customer journey of a patient coming to the hospital for a scan? You'd discover moments where you can add extra value, like improving the experience upon arrival and in the waiting room. Or for the physician, providing support in interpreting images or integrating data into different systems. Designers are highly skilled at mapping out and visualizing this entire care path. That's where the real opportunities for innovation lie: in the experience and service surrounding a product, not necessarily in the product itself."
Did everyone at Philips understand the importance of innovating in the entire chain rather than at the product level?
"Our field has undergone tremendous changes in recent years. Design has become more integrated into Philips' strategic processes, especially in the last ten to fifteen years. Of course, design thinking isn't for everyone. We repeatedly explained and demonstrated what we were doing; that was our mantra. Ideally, you want to create ambassadors for this way of thinking and working throughout the entire company. So, we conducted training in design thinking and co-creation for various departments. Not to turn colleagues into experts in this field but to help them develop an understanding of what it entails and the possibilities it offers."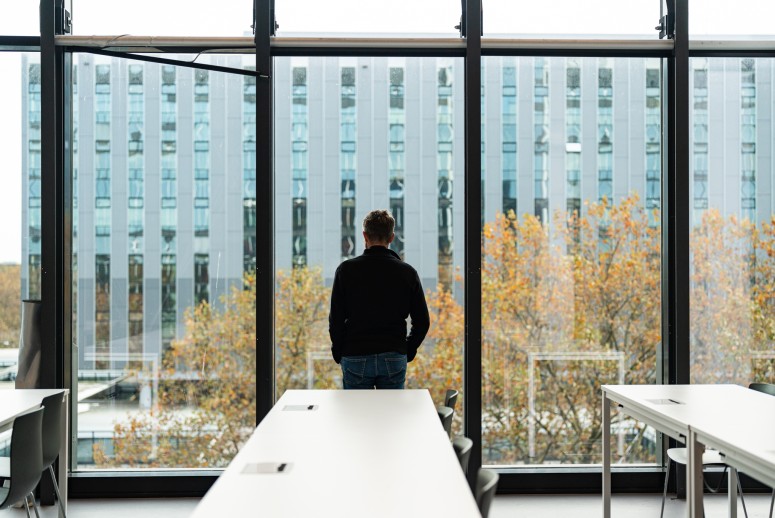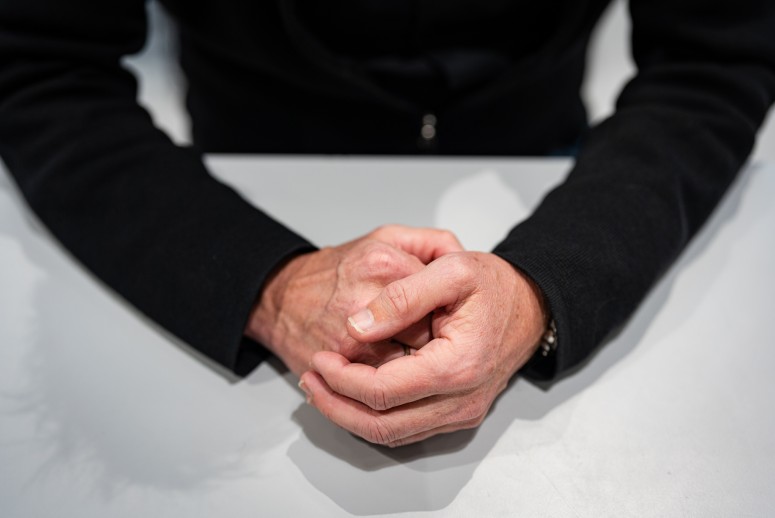 ''Veel mensen zullen het niet eens zijn met wat ik nu zeg, maar ik denk dat meer samenwerking de sector goed zal doen.''
Do companies embrace the involvement of designers more now than before, in your opinion?
"It's still challenging. Many ideas continue to be developed from a technological perspective rather than a need. However, some companies grasp this concept well. Consider platform companies like Funda and Amazon: their website is their product, and with the help of designers, they ensure their service aligns with user expectations continuously. Even banks like ING are now continuously focused on user interface design. Or look at a municipality like Eindhoven, which employs designers."
Designers used to focus on the external appearance of a product. You mentioned that the emphasis is shifting towards designing the entire service. Is this the end of the story, or are we on the brink of another shift?
"We're right in the middle of it, in fact. Many people might disagree with what I'm about to say, but I believe more collaboration will benefit the sector. Let me give you an example. At Philips Design, we, along with our partners, mapped out an entire care path for the medical specialty of cardiology. We charted all the stakeholders and the different steps in such a care path, including the desires and needs along the route. In such a scenario, I wonder: why is everyone doing this individually? We can easily share such knowledge with other companies in the sector. The more knowledge shared across various disciplines, agencies, and perspectives, the better we understand what works in a particular field. I think the different World Design Embassies (see sidebar, red.) are a great example of this. Look, if you know nothing about a certain topic, you might initially propose very naive solutions. People working in a hospital often know exactly where the problems lie. By sharing fundamental knowledge, innovation and real value addition become much more feasible."
About World Design Embassies
World Design Embassies (WDE) harness design power to develop new perspectives and concrete solutions for societal challenges. There are seven embassies, each focused on a specific theme: inclusive society, safety, health, mobility, circular and biobased construction, water, and food. Partners and designers collaborate in open coalitions to shape the future. WDE is a program of Dutch Design Foundation. During Dutch Design Week, various embassies present their results.
Want to learn more?
''Door mogelijk een deel van de eigen markt op te geven, creëer je juist bestaanszekerheid.''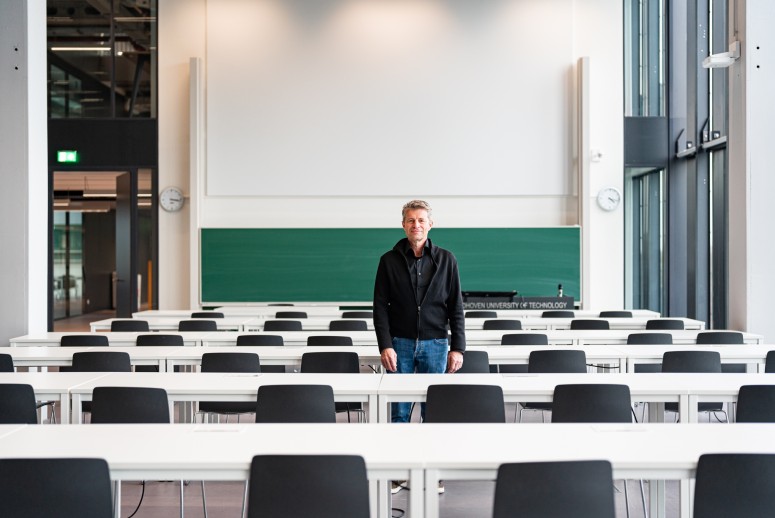 Collaboration sounds great. But, of course, businesses also need to make money.
"And that's precisely why not everyone welcomes collaboration. Every healthy company wants to ensure its existence, which is entirely reasonable. However, competing at the level of a methodology like design thinking is unsustainable. Moreover, reinventing the wheel individually isn't either. It's much more valuable to share knowledge and then derive multiple relevant value propositions from that shared knowledge. Look at the cardio care path I mentioned earlier. It holds a lot of potential for various propositions. Collaboration doesn't diminish that potential."
Innovation is said to be painful. Do you share that experience?
"Yes, you must be brave. Here's another example: the collaborative project e/MTIC consists of Eindhoven University of Technology, Philips, Catharina Hospital, Maxima Medical Center, and Kempenhaeghe. Together, we're working on a project related to atrial fibrillation, which we presented during Dutch Design Week 2023. Simply put, atrial fibrillation is an irregular heartbeat. For patients experiencing this, ablation (a procedure where tissue that stimulates the heart excessively is deliberately damaged in the hope of reducing excess stimulation, ed.) can provide relief. However, this procedure treats a symptom, not the underlying cause of the issue. We thought about changing that together. Imagine finding a solution that makes ablation unnecessary in certain cases. It's risky because Philips provides the imaging equipment for this procedure, and physicians and hospitals get paid when they perform the procedure. So, there's an incentive to continue ablation in certain cases. Yet, we're exploring whether we can do things differently, for example, by creating a care path that addresses underlying issues like poor quality of sleep and obesity first. If we succeed, this could lead to a shift in the market share for both Philips and the hospitals."
Why do it, then?
"Addressing the root cause is in the patient's best interest. But it's also because you know that renewing your portfolio is crucial. A study by McKinsey shows that the top companies derive over a third of their revenue from products introduced in the last three years. By potentially sacrificing part of your current market, you're creating long-term security. This is where the importance of the designer comes in again. Sure, you may lose part of your current market, but that also brings various new opportunities to the forefront. With their background, tools, and creative thinking, designers are well-equipped to discover these opportunities and develop a valid business idea in a short amount of time. This, I believe, is interesting for any company."